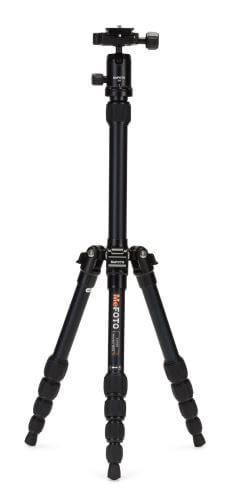 What does a backpacker need ?
A camera, decent lenses and a tripod. A sturdy, dependable and light on shoulder tripod. While travelling, going light with the accessories is one of my main concerns. Although, tripod is less emphasized tool amongst the early backpackers, keep in mind it is just as important as your Dslr and lenses. I have used certain tripods but finding a real handy one needs a lot of research. Filling the buckets with different tripods and comparing them side by side is a pester, that's where I come in picture. Lately, I came across this little buddy which I'll be reviewing today and for the little impatient ones of my readers, lemme tell you it's a great deal. Backpacker is an entry level product in Mefoto's assemble. It looks very compact and is surprisingly light weight. But does all of it makes it worth buying?
Let's find out in our MeFOTO Backpacker Travel Tripod Kit Review.
Price –
$149 Approx  Get Latest Price!
These are the links from affiliate partners & e-marketers I trust such as Amazon, Aliexpress and Adorama. I have carefully handpicked them after extensive research to get you the best possible deal (lowest price and shipping). Using these links will save you a lot of hassle in search of a reliable source and price comparisons.
Features of MeFOTO Aluminium Backpacker Travel Tripod –
Talking about the key features of Mefoto backpacker, it is undeniably a win for those who want to go light on trips. It is targeted for photographers carrying mirror-less cameras or light weight DSLR's. Although it can also work well even with heavy DSLR's, like it worked pretty good with mine, but that's on a risk.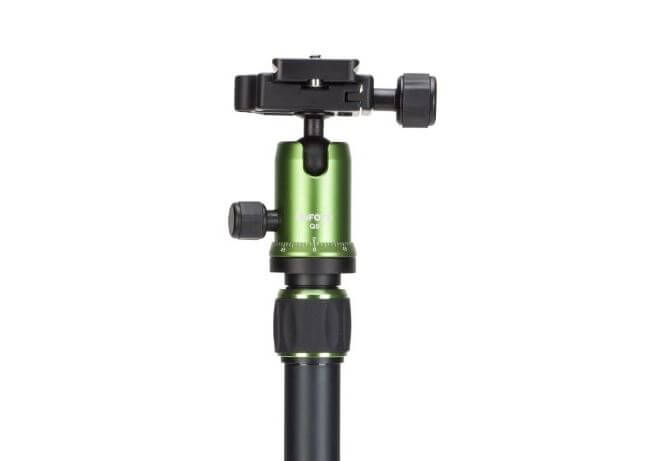 Build Quality – It is made of high grade Aluminum alloy and proves in to be a great product in terms of build quality. The aluminum built makes is all the way lighter and handy. After using it for more than two months, I can say it's much more than a pretty good tripod.
Weight –  It is one of the most light weight tripods I have came across. It weighs just 2.60 lbs, which is a win amongst the competitors.

Minimum and Max. Height – When I fold the tripod, it comes nearly to 12.6" and when extended, its 51.2". Now that's super compact. It is the second most compact tripod in the Mefoto's lineup. But Max. height is really low as compared to the other variants. This is where it lags behind a little.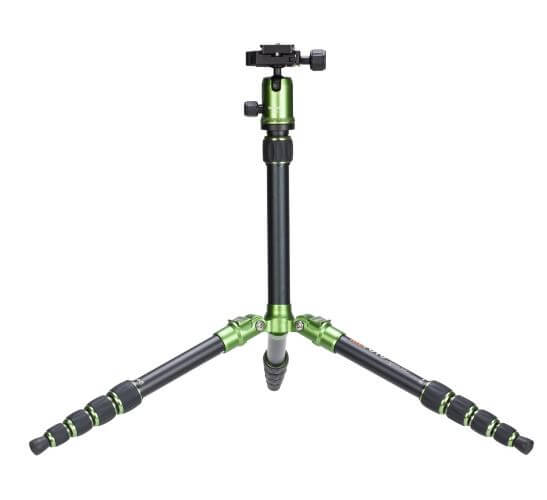 Legs- In case of uneven terrain, its three legs, which independently extract can be adjusted and locked at two different angles. Though it comes with some set-offs, Mefoto backpack travel is worth every penny of its pricing. I came across absolutely no problems while using the backpacker tripod regarding it's legs. It's really very easy to engage and de-engage them, every time I had to change the terrain.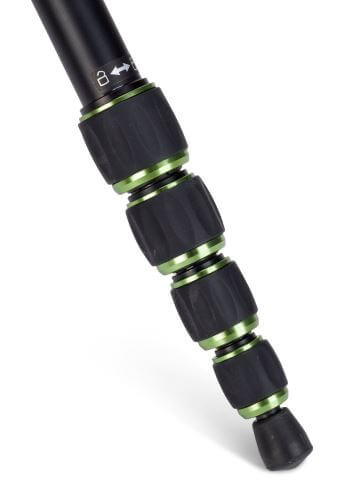 Head – It includes a ball head with inbuilt levelling bubble and arca style head. The quick release of the arca style head never fails to impress but, the body needs little tightening while shooting and at certain levels it is little unimposing.
Maximum Load/Weight Supported – Standing strong at just 2.60 lbs, Mefoto backpacker can carry a maximum load of 8.80 lbs. Although this is little speck as compared to the other variants of mefoto's tripod line up I have used. Still, it work wonders for mirror-less cameras and light weight DSLRs.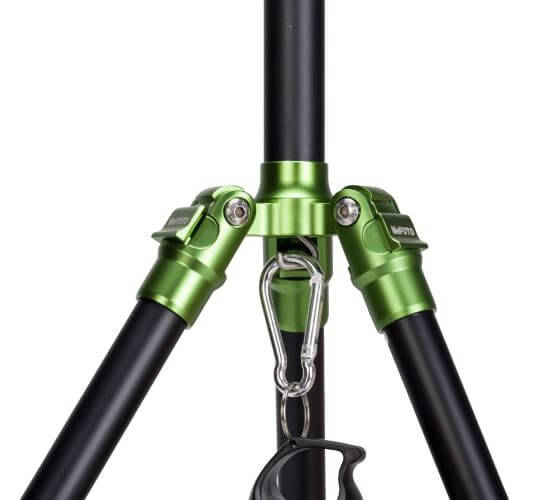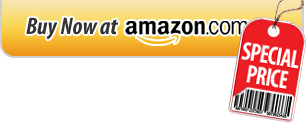 It comes in 8 color variants. So, you got a chance to rock your style too. Wide range to choose from. Although, I rocked it with a green one and a black one.
Moreover, it comes with a very handy carrying case making it easy to carry around in the trips.
Apart from few drawbacks like, backpacker's expansion scope for height and ball-head, it is a great equipment to hang on. Currently priced at just 149$, it is definitely a deal.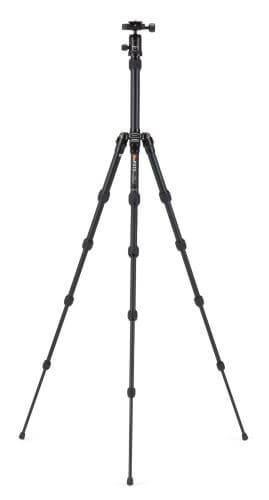 MeFOTO offers a surprising 3 years of warranty for the backpacker tripod against manufacturing defects.
Pixelarge recommendation –
If I was to summarize the Mefoto backpacker's review as pros and cons it would be
+ Pros :
– Cons :

Decently Sturdy and Durable Aluminium Build.

Compact in terms of size and form factor, weighs just 2.6 lbs .

Easily replaceable mounting head.

Legs offer flexible adjustments at various angles.

Mefoto can be easily turned into a handy monopod.

Can handle 8.08 lbs of maximum weight.

3-years of promising manufacturer warranty against defects

.

No Spike grips on the legs.

Mounting head is mediocre.

Carry bag adds an additional 1/2 lb to the package.
So would I recommend this tripod ?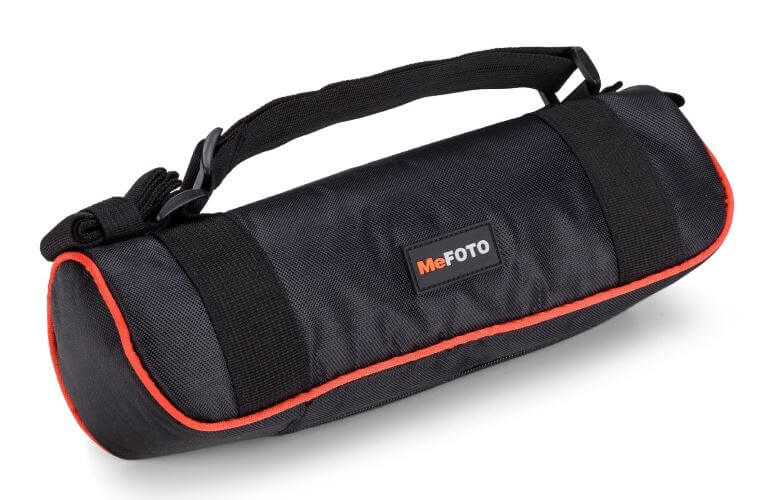 Yes I do. As a lightweight aluminium tripod the Mefoto Backpacker leaves little to no room for complaint. Though if you want some extra maximum height or if you think you will outgrow backpacker in terms of mounted weight then you can consider the little expensive Manfrotto MK294A3-A0RC2 294 aluminum tripod or MeFOTO Roadtrip or the smaller Manfrotto MKBFRA4-BH BeFree tripod.
For those with pockets little less warm the Dolica Proline AX620B100, AFAITH Q-999C, Ravelli APGL5 (given it's in stock) and Zomei Z669 are the ones to pick in the budget section. Other than that from my Mefoto backpacker travel tripod review you could see that there is no reason not to go with this tripod.
MeFOTO Backpacker Travel Tripod Ratings :
4.3
Recommended Portable Tripod