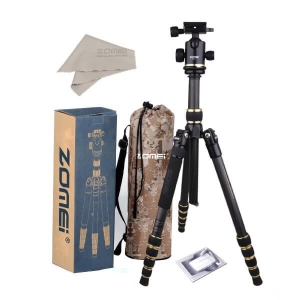 Price –
Price of Zomei Z669c Tripod is $149 Approx  Get Latest Price!
These are the links from affiliate partners & e-marketers I trust – Amazon , Flipkart (India) and Adorama. I have carefully handpicked them after extensive research to get you the best possible deal (lowest price and shipping). Using these links will save you a lot of hassle in search of a reliable source and price comparisons.
Prologue –
I was looking for a carbon fiber tripod to review in the budget section when I stumbled upon the Zomei Z669c. I never heard of the name before but this inexpensive, lightweight, sturdy and compact tripod has already made it's place in the hearts of photography enthusiasts. Zomei is also offering a $50 cheaper magnesium alloy construction variant known as Z669 but the Z669c is a much better deal given the little difference in price yet a more sophisticated, lighter and sturdier carbon fiber build. Let's take a more in-depth look at it's specs to see if this tripod is really for you.
Features and What I think about them –
Tripod Legs : Zomei Z669c carbon fiber tripod has got really firm 3-Segment Interlocking tube Type Legs made of new generation of high-density carbon fiber tubes. Zomei claims that they are using eight layer different angles carbon fiber staggered laminated along with high temperature curing and high pressure strengthening polymeric structure. In my tests the legs performed well and took a fair amount of abuse. Even fully extended the tubes didn't flex under pressure of my hand. Push button-locks help to adjust legs at various angles independently and speak of quality. Locking-unlocking action is surprisingly smooth and one can easily setup the Zomei Z669c under a minute or so. Also it's worthy of mention that the construction is both heat and corrosion resistant.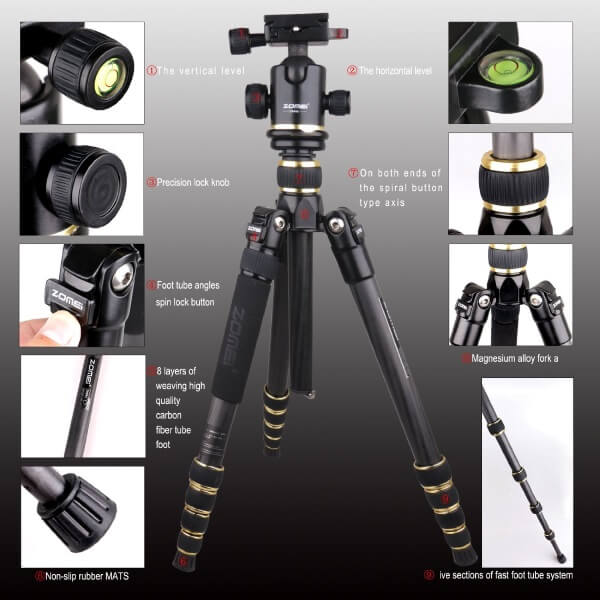 Tripod to Monopod Conversion : The center post of Zomei Z669c can be taken off and screwed on one of the legs to make it a handy monopod. Now you don't have to buy a monopod separately just in case you need one.
Supported Weight : As per the claim of Zomei you can easily load this tripod up-to 33 lbs or 15 kg if not more. The legs are pretty solid and so is the head hence there is no reason to doubt that this tripod cant hold a least of 15-16 kg of bulk which is a lot for most Dslr and lens combinations.
Weight of the Tripod itself : Zomei Z669c tripod is feather light at 3 lbs or 1.3 Kg all thanx to it's carbon fiber construction. It is easy to carry around and a delight to have as a companion on hiking. 
Head : The supplied QZSD-06 Ball Head is not the most professional one I have seen in this price bracket but overall it does the job really well and hardly leaves a room for complain. It locks tightly in place and bubble levels help you align it in your desired position. It's not a video head so a smooth pan and tilt is by default not expected.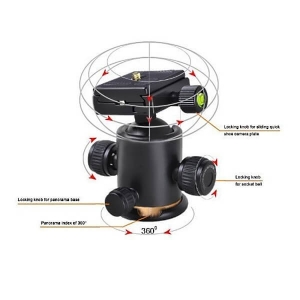 Maximum Height : Maximum Operating Height on Zomei Z669c tripod is 1560 mm or 61.4 inches and is fairly sufficient even for a tall guy like me. Steady and solid composition of this tripod allows you to use it even fully extended without sacrificing on stability and there is always the option to add some additional weight on the hook under the center post for added stability.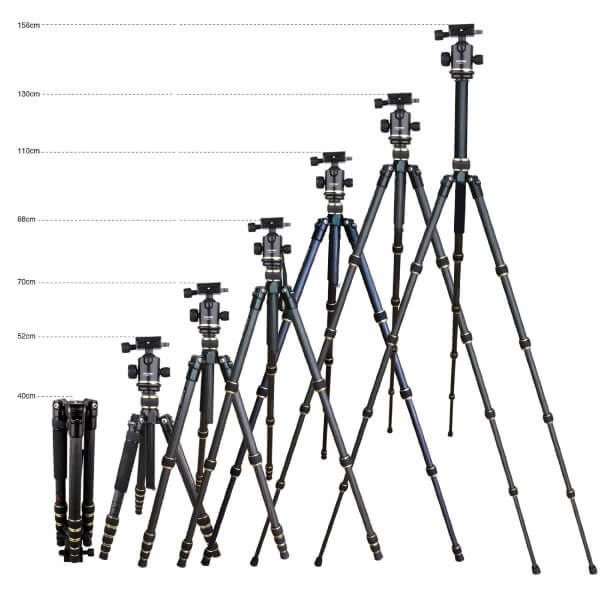 Minimum height when packed : Zomei Z669c tripod is just 350 mm or almost 13 inches when collapsed. So overall it can easily squeeze itself into a backpack without leaving any significant footprint on your luggage.
Zomei offers a surprising 2 years of warranty for it's tripods against manufacturing defects.
Pixelarge recommendation –
If I was to summarize this Zomei Z669c Portable Carbon Fiber Tripod Monopod Kit Review as pros and cons it would be
+ Pros :
– Cons :

Very Sturdy and Durable Carbon Fiber Build.

Reasonably lightweight and compact.

The legs are independently adjustable and twist-lock mechanism is smooth.

Can be converted into a monopod.

Supports good amount of weight.

Supplied good quality nylon bag.

2-years manufacturer warranty.

Ball-head is just okay

Pan is not very smooth.

No retractable spikes on the feet
So would I recommend the Zomei Z669c Portable Carbon Fiber Tripod ?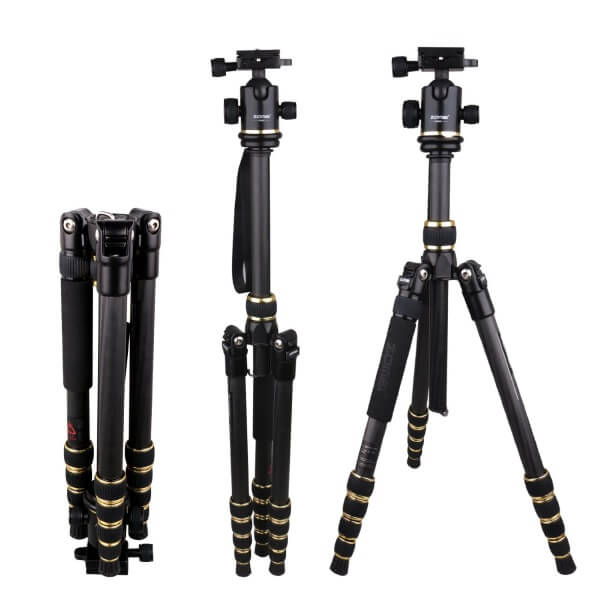 Certainly, Zomei is offering a professional grade carbon fiber tripod at a very appealing price tag and I don't see a reason why wouldn't you pick the Zomei Z669c over the other expensive competition in the market. You can try a little cheaper but totally identical ZOMEi Q666C  or the similarly priced AFAITH Q-666C. According to Zomei the Q666C support upto 13 kg of mounted load which is just 2 kg less than Z669c and not much in my opinion. But the price difference is a nominal $25 so it's your toll which one you pick.
Zomei Z669c Tripod Ratings :
4.8
Excellent Inexpensive Carbon Fiber Tripod