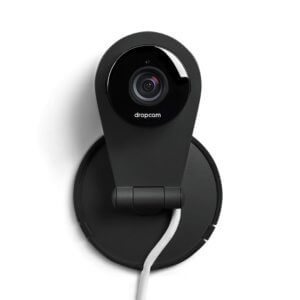 Price –
Around $199   Get Latest Price!
These are the links from affiliate partners & e-marketers I trust – Amazon , Flipkart (India) and Adorama. I have carefully handpicked them after extensive research to get you the best possible deal (lowest price and shipping). Using these links will save you a lot of hassle in search of a reliable source and price comparisons.
Prologue –
Dropcam Internet Wi-Fi Video Monitoring Camera is the solution if you want to keep a watch on your home when in office or on trips. In less than a minute you can set up Dropcam Pro and get high-definition video stream directly on your phone/tablet/PC via your home Wi-Fi.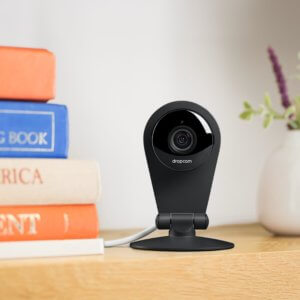 Dropcam Pro camera comes with Night Vision, HD video streaming, Two-Way Talk and Digital Zoom but with a catch. While you can easily view the live feed, if you wish to record, you have to subscribe to their cloud based service. Now while it's easy to watch your kids, dog or your business from any device such as your Apple Mac, Windows PC, iPhone, iPad, iPod touch or Android device, this whole concept of paying over $300 per year just to get a 30 days recurring video recording service can be a deal breaker for many. Other than that the Dropcam Pro is extremely easy to use and all you need is a Wi-Fi network to pair with the included free and easy-to-use Dropcam App and watch all that stuff you love from a distance.
Features and What I think about them –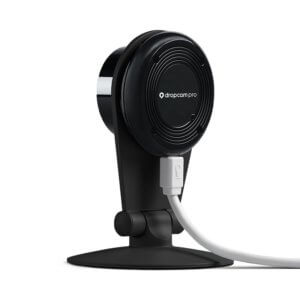 Build Quality : The Dropcam package contains Pro HD Camera, Aluminum stand Wall mounting hardware, 10-foot USB cable and a USB power adapter. All the mentioned stuff is robust and speaks quality. The camera itself is very well built and there is absolutely no reason to doubt the construction.
Video Quality: The video is sharp and pretty clear, though out of the box while zooming in it was far from satisfactory. However after the recent update in the software this glitch has been fixed. The video quality on Dropcam at night is excellent. So far it's the best I have seen on the security cameras in this range.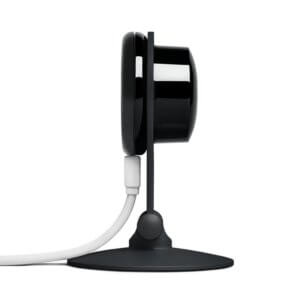 Setup: setting up this camera is a breeze, you just Connect the dropcam to Wi-Fi via computer or iOS mobile device and start live streaming of the video within a minute.
Field of View: 130 degrees diagonal field of view on the dropcam pro is more than ample, plus Zoom and Night Vision is there so that you don't miss a thing.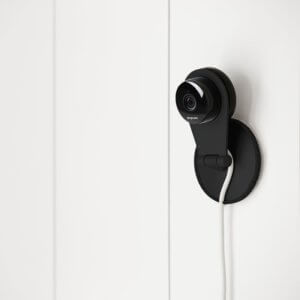 Connectivity : With dropcam pro you can stay Connected via the Two-Way Talk (with lots of glitch that need to be fixed), Intelligent Alerts, Scheduling and Mobile & Web apps.
Resource Usage : In my tests the dropcam pro used approximately 0.2Mbps of uploading bandwidth which peaked up to 0.5 Mbps max. Now this can be nothing or significant based on your broadband plan and how long you keep it on.
Recording : The recording on Dropcam Pro sucks Period. The company is trying to squeeze out money even after selling you the unit. The recording feature is satisfied via some Cloud based service of their own which costs you a sum of $300 per year. For those $300 you get a 720 hours (1 month) of continuous recording. Though the live viewing is free of cost but not having the ability to record straight on a memory card/DVR/PC is so not acceptable. Also just in case you are wondering they have taken ample of measures on the Dropcam pro to make sure you don't get any work around with this recording thing.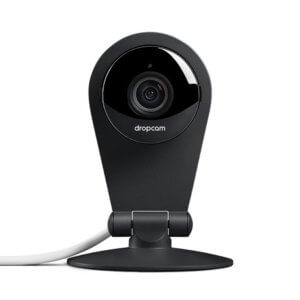 Other Features : Dropcam Pro do try to please you with extra features like motion detection based recording and security event (smoke or CO detection) based automatic short clip recording, even if you are not a subscriber to their Cloud Video Recording (CVR) service.
Pixelarge recommendation –
If I was to summarize this full review for Dropcam Pro Wi-Fi Wireless Video Monitoring Camera as pros and cons it would be
Pros: 
The build quality and video quality (even in the night ) is awesome on the dropcam pro.

Simple and easy installation and a reliable free app for viewing the live streaming.

The base price for the unit is justified.

The Two-Way Talk Audio connectivity feature is something to look forward to.

Customer support is excellent.
Cons: 
The cloud based video recording feature with a $300/year price tag.

You can't save videos on your cell phone/PC or DVR.
So would I recommend the Dropcam Pro Wi-Fi Wireless Video Monitoring Camera?
If you can make peace with their cloud based subscription service and occasional glitch in the Two-way-Talk audio feature then why not. The excellent image quality, sturdy construction and  responsive customer service is enough to convince most people as it did to me. So go ahead and give yourself and your home a nice security add-on with the Dropcam Pro Wi-Fi Wireless Video Monitoring Camera.