Price-
About $355
Buy New : Amazon , Adorama , Adorama(Grey Market)
Buy Used : Amazon  
These are the links from affiliate partners & e-marketers I trust – Amazon , Flipkart (India) and Adorama. I have carefully handpicked them after extensive research to get you the best possible deal (lowest price and shipping). Using these links will save you a lot of hassle in search of a reliable source and price comparisons.
Prologue-
This lens is the grand old man of Nikon's 35 mm line-up still holding its place amid the newbie glasses. It has a classic appearance with its markings and depth of field scale.
It is a prime lens, thus it is an obvious choice for capturing pictures in available light given its wide aperture.
The Nikon 35 mm f/2 D AF is a full format camera lens which doesn't means that you can't use it with your APS-C cameras (popularly called the DX format cameras). This lens works on most film cameras as well , since it has an aperture ring, which is not seen in newer variants. It can be a deciding factor for video shooter to opt this lens over the newer version for its flexibility to adjust aperture while shooting the video.
With new lenses being put up in market by the company, this isn't my favorite piece of glass for my work. But it is a good optical design that is still doing rounds in the photography arena for its simplicity, versatility of use , and affordability in terms of money and space in your bag.


Specifications-
Focal length
The 35mm focal length of this lens is most useful one on DX and FX format cameras equally. On FX format camera, it acts as a moderate wide angle glass. On DX format camera it gives the popular 50 mm field of view.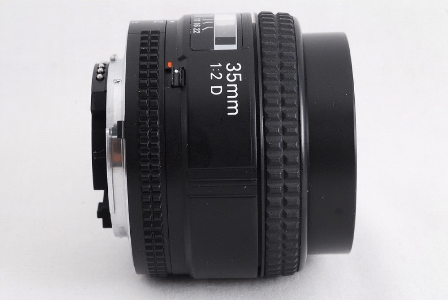 Since it is a FX lens it gives you just the sweet spot of the centre on crop sensor, and hence you see the best this lens can offer. That's one reason why I shoot with this lens on my D7000.
Aperture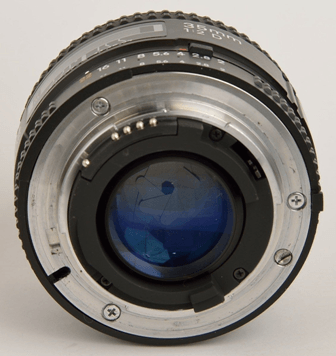 The maximum wide aperture is f/2. Such wide aperture allows for good low light performance. This also yields good "bokeh effect" where the subject is isolated from background by blurring the backdrop and foreground.
The minimum aperture goes down to f/22.
Diaphragm
There are seven regular diaphragm blades on Nikon 35 mm f/2 AF-D. It gives sharp sun-stars.
In a few batches of this lens, Nikon left some oil/lubricant on the diaphragm blade which became apparent with use. This problem has not been reported in new batches but such lenses are out there. I have been told, keeping the lens upright on its rear reduces the problem. Lucky me, my piece was free from this issue.
Barrel and rings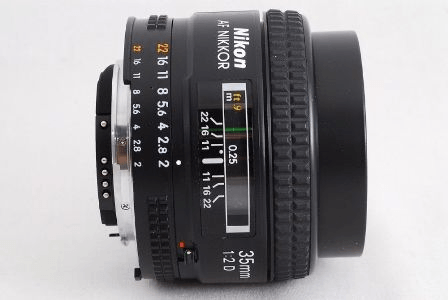 The build quality of the outer barrel feels solid in hand.
The small focus ring is in the front and allows smooth manual focus operation. This ring rotates during auto-focus operation, and it is highly recommended to stay clear of its path during AF to avoid damage to the lens. I find this a bit of nuisance. So I shoot manual with this lens, it gives me control and freedom to work on the other areas such as composition rather than dividing my attention on the position of my hand around the focus ring.
There are markings for depth of field scale and IR scale which are useful on the film camera.
Nikon 35 mm f/2 D AF has an aperture ring as I already mentioned.
Mount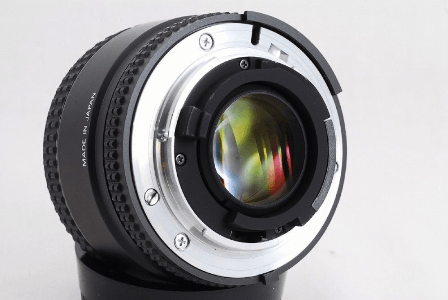 We get a metal mount in this lens which gives sustainability to the lens especially for the people who indulge in changing lenses all the time. It survives rigorously long duration of wear and tear process. Though, I will not suggest lifting the camera by grabbing mounted lens.
Filter thread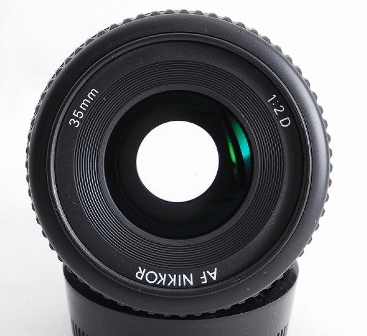 It's non rotating 52 mm plastic filter thread is desirable and ensures easy use of polarizing and graduated ND (natural density) filters. The 52mm filter size is a common denomination for Nikkor lenses these days.
Hood
The HN-3 screw-in metal hood is recommended model for this lens. It is not supplied in the kit , maybe because of the superior performance of the lens in flare control , you won't need the hood anyway.
Lens construction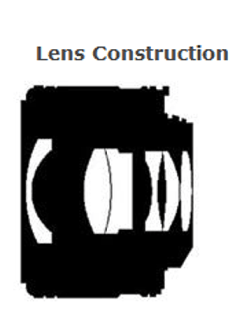 #Courtesy Nikon
There are 6 elements in 5 groups.
Size and weight
Nikon 35 mm f/2 D AF stretches 2.5 inches or 64.5 mm in diameter and 1.7 inches or 43.5 mm in length. Hence it is the smallest 35 mm lens in production.
This lightweight lens weighs approximately 205 grams or 7.5 oz.


Performance-
Focus
The close focus distance is 0.85 feet or 0.25 m.
The auto focus is very accurate and fast. I assume it's because of the light weight of  glass.
There is no AF motor in the lens so only mid range and above cameras can have the AF working for you. The lower level consumer cameras such as D5200, D3300 and D3200 lacking auto focus motor will not AF on this lens, on them one has to do with manual focusing only.
I found manual focus smooth and handy to use with enough span on the focus ring.
Sharpness
This piece of glass is simple in design and yet capable of giving decent sharp images.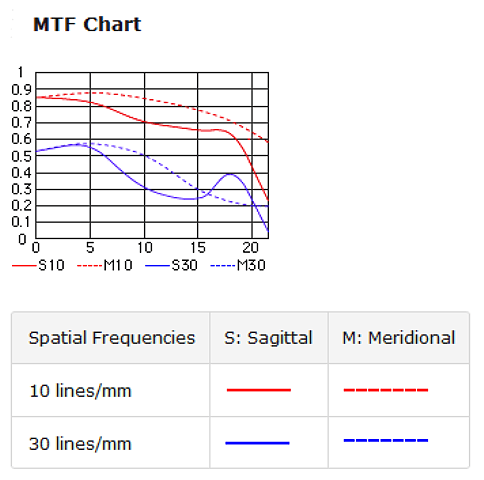 #Courtesy Nikon
While using the lens on FX , I had to stop down the aperture to 2.8 and beyond to 5.6 for sharp pictures . This is not very pleasing performance but at f/8 , it is flawless. I have some of the best pictures from this lens shot at this aperture. Wide open at f/2 vignetting (reduced sharpness at corners) is visible on both FX or DX. This means pictures shot at widest aperture are not sharp in the periphery. I don't shoot with that aperture for shallow depth of field on this lens, its better to opt for higher focal lengths like 50 mm or 85 mm for narrow depth of field, which will yield similar result without compromising on sharpness.
On the DX camera, the results were much better in terms of sharpness. This is because of its sharp sweet spot in the center. Stopping down aperture up to f/5.6 gives very sharp pictures .
Distortion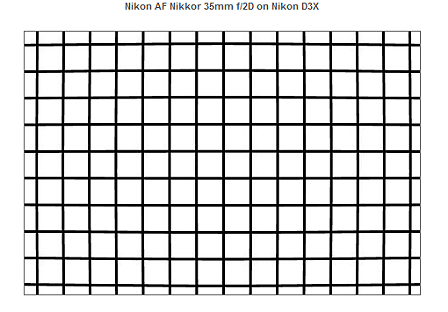 #Straight grid as seen by camera
There is moderate barrel distortion at wide angle f/2. I won't bother about it much as I correct such things in post-processing. That's why I invested in my $2000 PC so that I can compromise on such limitations, they are easily done away with the use of software technology. This saves me lot of money that I would have had to spend on more expensive lenses which would do the same thing anyway.
Also, the distortion on this lens is much lower than what we see on other lenses so it does not interfere in any practical use.
Chromatic aberration
No problem at wide angle. There is moderate lateral chromatic aberration ( color contrast shadows) on stopping down. This can be corrected in post processing.
Longitudinal chromatic aberration would render the neutral objects in far distance green and in near range blue. It is apparent in most observations and tricky to remove. But then this being a fast prime lens , I would accept the drawback.
Flares and ghosting
Flares are no problem in both the conditions of light source being in the frame and outside the frame. When the sun is not in frame there is a visible loss of contrast but nothing like flaring explicitly. So flaring is not an issue with this lens.
I did not encounter ghosting either.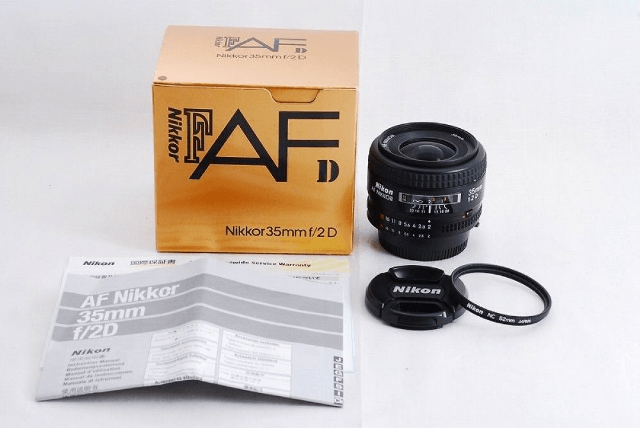 Pixelarge Recommendation-
If i have to list the positives of Nikon 35 mm f/2 D AF they would  be,
It gives sharp images ;
Versatility of use in DX , FX and film format cameras ;
Light weight ;
Classic design with depth of field scale ; and  
Durability .
Like every gear, this lens also has a few limitations.
This lens expands and contracts while focusing which sucks dust in long run;
Barrel distortion and chromatic aberration are there ; with
Moderate bokeh delivery .
Please note that there have been cases of presence of oil on the diaphragm blades with some units and in worst cases that might hamper picture quality. To avoid that either go for a new legitimate product that comes with 5 year warranty or when buying used, inspect thoroughly.
So would I recommend this lens?
For Novices/ Beginners – This lens has the depth of field scale and IR markings, which are good learning steps for beginners, with use you will not need them in digital camera. In this regard this lens is a good stepping stone, gives the normal vision of 50 mm on the DX format camera and increased sharpness.
For Enthusiasts –    If you are a DX user looking to upgrade to FX in coming years then purchasing this lens would keep it going for you even then. If that's not on your agenda , then consider the cheaper dedicated DX version that has marginally better performance and significantly lower price.
For Pros-  You must know when stopped down at f/4 both the 35 mm f/2 and 35 mm f/1.4G (the high end pro quality $1000 lens) give similar performance. So, if you are looking for a lens low on price, weight and size then the 35 mm f/2 AF-D is a five times cheaper alternative.


Ratings -
Summary: NIKKOR Nikon 35 mm f/2 D AF Lens gives sharp images, Support DX , FX and film format, light weight, classic design with depth of field scale, durable.