Price-
Around $200 in 2013.
Buy New : Amazon , Adorama , Adorama(Special Edition) , Flipkart
Buy Used : Amazon , Amazon(Refurbished)
These are the links from affiliate partners & e-marketers I trust – Amazon , Flipkart (India) and Adorama. I have carefully handpicked them after extensive research to get you the best possible deal (lowest price and shipping). Using these links will save you a lot of hassle in search of a reliable source and price comparisons.
Prologue (Intro) –
The Nikon 50mm f/1.8 G AF-S is the first Nikkor 50mm lens that has an aspherical element ,even the more expensive and higher-end Nikon 50mm f/1.4 G does not have one.
1.Focal Length
As a prime lens is expected to be , this Nikkor has fixed focal length of 50 mm on a FX format camera. On a DX format camera it gives the angle of view of 75mm lens due to the Crop factor.
2. Aperture
Nikon 50mm f/1.8 G AF-S has a Maximum Aperture of f/1.8 and a Minimum Aperture of f/16.
No aperture ring present.
3.Diaphragm
This 50mm f/1.8 G Nikkor lens is equipped with seven rounded diaphragm blades which contribute to a visibly more circular bokeh giving an enhanced natural appearance to out of focus background elements. Bokehlicious 😀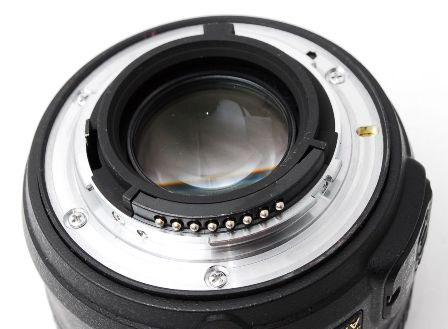 3.Mount
This Nikkor has a metal mount which gives longevity and strength to the lens. Though i won't suggest holding your mounted camera with the lens.
4.Barrel and Rings
The build quality of the Nikon 50mm f/1.8 G AF-S is remarkably decent owing to an outer barrel made out of high quality plastics. A rubber gasket surrounds the lens mount, protecting the lens from dust and moisture.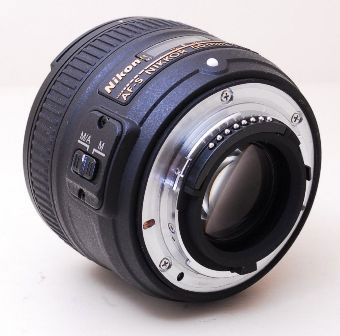 The front element does not rotate so using a polarize filter is efficiently possible.
The rubberized focus ring operates reasonably smooth.It is conveniently located on the front of the barrel, making it easy to manually focus with a thumb and index fingers while shooting images or video. So i am giving it a full 10/10 for ergonomics.
5.Hood
A dedicated HB-46, barrel shaped hood with bayonet mount is supplied in the package.
6.Filter Thread
The Nikon 50mm f/1.8 G AF-S has a 58 mm plastic filter thread.
I  recommend to use the filter so that the front element remains dust free. Its easier to clean the filter rather than the front element of the lens as it is recessed in design, which prevents ghosting though.
7.Size and Weight
This Nikon has an approximate dimensions of 2.8 inches(72.1 mm) x 2.1 inches(52.4 mm).
Approximate weight of this equipment is 6.6 oz.(185 g).
Performance –
1.Focus
The Nikon 50mm f/1.8 G AF-S has an M/A focus mode switch enables quick changes between manual and autofocus operation.There's manual override at any time by turning the focus ring in the AF mode(labelled M/A) .Though the AF speed is not overly fast, it is accurate and quiet due to integrated Silent Wave Motor. I personally prefer manual focus so not a big deal for me but instant manual over ride is a nice feature to have, just in case. 😉
Minimum focus distance 0.3 m.
2.Sharpness
With the aspherical design incorporated in the mechanics of the lens , this Nikkor lens gives a sharp performance at every aperture.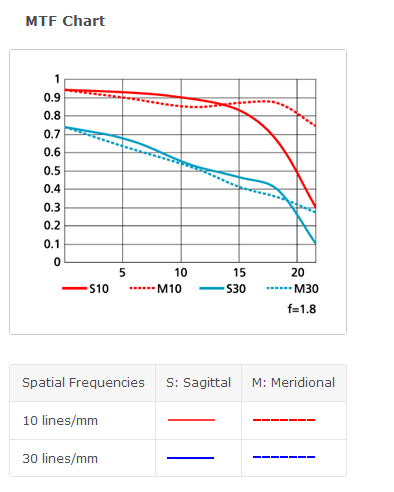 #Courtesy Nikon
The lens has supreme bokeh of out-of-focus backgrounds which are soft and non-distracting. Contrast of this lens is great even wide open. Sharpness in the center is excellent . So yeah its sharp sharp sharp…
3.Falloff (Dark Corners) –
Although nothing much here to be blamed on Dx-Format sensors because of the crop factor, falloff is evident in Fx-format cameras. But nothing fancy here, every lens has it.
4. Flares and Ghosts –
I didn't saw any flares or ghosts even when pointing directly into sun thanx to its amazingly performing optics. Using an noncoated filter might cause ghosts but you cant blame it on this nice little fellow.
5. Distortion –
Nikon 50mm f/1.8 G shows average to moderate amount of distortion although it can be corrected later on with photoshop but if shooting brick-walls or patterns is your thing, then this is not the lens for you. Surprisingly the cheaper 50mm f/1.8 D shows almost zero distortion and can serve as very satisfying substitute for this lens for half the price.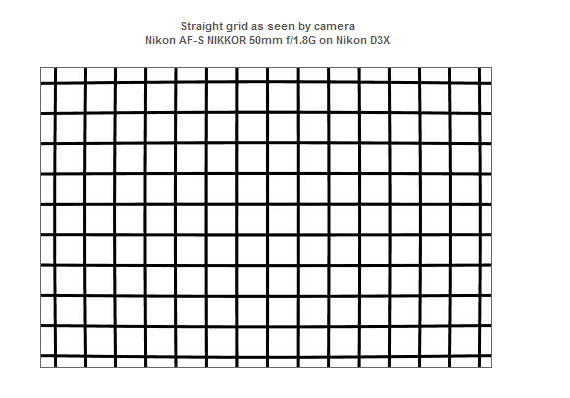 #Straight grid as seen by camera
PixeLarge Recommendation-
If your camera does not support auto focus, go for this Nikkor 50 mm f/1.8 G to fulfill your prime lens requirement. If budget is not an issue , there's no reason why you should not buy this upgraded version of Nikon 50 mm f/1.8 D, with better ergonomics and handling.
Though there is no significant Coma even at wide aperture when shooting bright points of light, this can be attributed to the improved aspherical element used. There is some barrel distortion when compared to the earlier f/1.8 D model.
If money is not a big deal for you or if you have to shoot in super low light regularly and you still desire the 50mm look then you can also go for the newer Nikon AF 50 mm f/1.4 G AF-S or the cheaper yet neck to neck performer  50mm f/1.4 AF-D.
But over all this lens is well constructed to last long, gives very nice performance on the grounds of sharpness and low light. honors you with the pleasure of aspherical element and its made for you kind of ergonomics. So go ahead and grab one to please your buddy dslr and you won't look back. 🙂
Ratings -
Summary: If your camera does not support auto focus, go for this Nikkor 50 mm f/1.8 G to fulfill your prime lens requirement.